Book A Room
Come stay at the Winchelsea Motel

Book A Function
From Weddings to Parties and more...

Book A Tour
Wineries, The Otways, The Coast
Our Hotel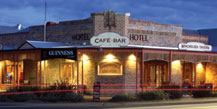 Grab a refreshment at the famous historic fully restored Winchelsea Hotel. Check out our website for specials and more...
Great Ocean Road Tours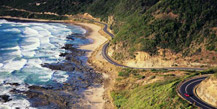 Take the journey from bush to beach and back again, just in time for food and wine...
Enjoy great food in great surroundings today

We have a selection of delicious food available all cooked by our talented 5 star Chef who has been preparing fantastic meals for many years.
All of our food is cooked to perfection for you and made with only the freshest of ingredients, you are sure to find something to satisfy.
From our Cafe Bar you can choose from Soups, Pastas and Sandwiches, to beautiful Stir Fries.
Or you may prefer to wine and dine at our restaurant where you have a great choice of mouth watering entrees and mains. From Seafood Baskets, Stir Fry's, Chicken Dishes to beautiful Pastas and Steaks done to perfection.
To finish off your meal we have a selection of delicious deserts that will temp you.
Please drop in for a bite to eat, or contact us to reserve your table for your next get together or romantic dinner.
To book a table in advance feel free to contact us today Contact Us