Book A Room
Come stay at the Winchelsea Motel

Book A Function
From Weddings to Parties and more...

Book A Tour
Wineries, The Otways, The Coast
Our Hotel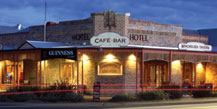 Grab a refreshment at the famous historic fully restored Winchelsea Hotel. Check out our website for specials and more...
Otways Tours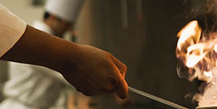 Taste our mouthwatering food prepared by our talented 5 star chef...

Special Offers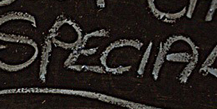 View some of our current specials on offer...

Southern Drive Winery Tours

Our Great Southern Drive Winery Tours will take you on the adventure of a lifetime! Taste delicious wines and talk with local winemakers from some award winning wineries in the region.
Throughout the year, Winchelsea Motel arrange some amazing winery tours winding through the very picturesque Otway Ranges and the Hinterlands. The Otways Region is producing a diverse variety of wines full of beautiful aromas and flavours, offering a good choice of quality red, white and sparkling. You are sure to find one that satisfies your palate. Every tour is fully organised by us and the only thing you have to do is bring your self and a friend. Please contact the Winchelsea Motel to book your tour with us or to find out more details.
There are many things to do in this Historical area and being located just 20 minutes from Geelong and Colac and only 40 minutes to the breath taking Lorne you are in one of the most central places to explore this amazing area. Why not extend your stay and enjoy a night or two in one of our very comfortable rooms. We also have a delicious menu offering fantastic meals all cooked by our 5 star chef. It's a great place to stay!
Reserve your seat on one of our up-coming Winery Tours Book Now